No More Gambling

With Your Marketing Dollars

We'll be totally straight with you—our services are not the cheapest you'll find (although they aren't the most expensive either).

But they are designed to help you get a great return on investment.
Feel Great About Your Marketing
Connect With the Right Types of Clients
Maximize Your Marketing Dollars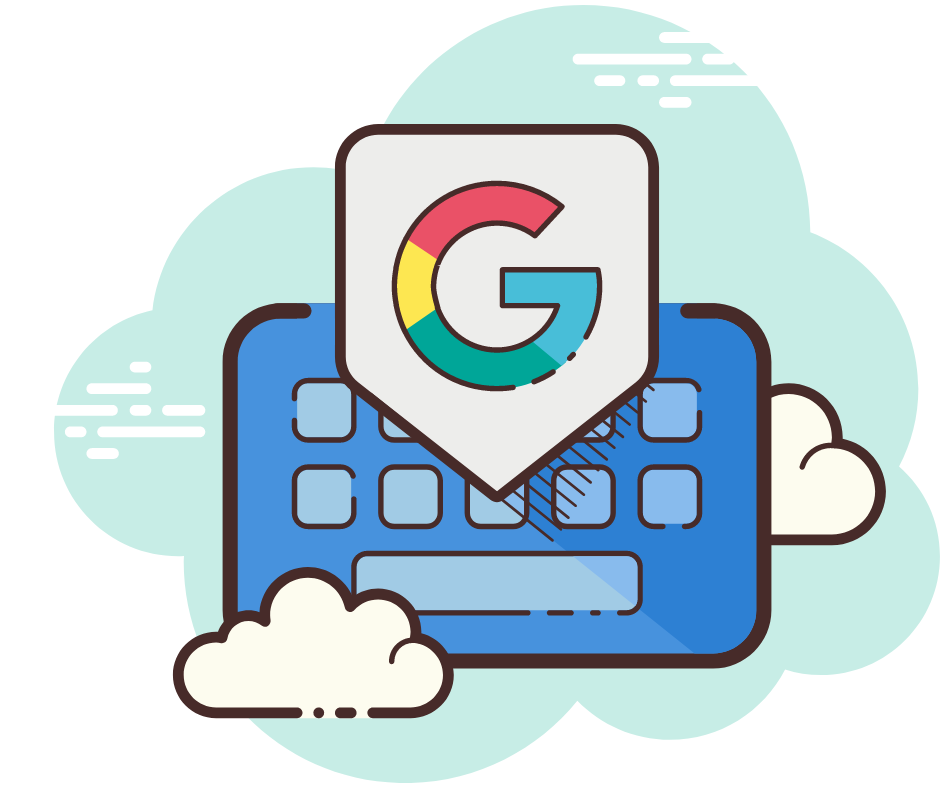 Google My Business Profile Management
$195/month
It's hard to build a business these days if customers can't find you on Google. But let's be real—how many of us actually have the time to keep our profile up to date?
We'll take care of all the work it takes to have a profile that ranks high on Google. Collecting reviews, adding photos, posting updates—you name it.
Let's get your profile active so it can get you customers.
Websites
Too many websites just sit there. Let's get you one that actually grows your brand.
5-page websites starting at $5,495
Price looking a little steep? Here are some alternatives:
Coaching - Starting at $1,495
I'll coach you through three major phases of making your site: outlining, writing, and designing. You'll come out with a DIY site you can be proud of.
Copywriting - Starting at $2,495
I'll write the entire site myself and hand the wireframe (i.e. outline) to you for design.
One-Pager Website - $3,495
Never underestimate the power of a one-pager. If all you need is a digital outpost that quickly sells your brand, then a one-pager is what you want.
Monthly Packages
Strategy + consistency = productive marketing.
Our monthly content packages are geared to suit different needs and budgets.
Just the Basics - $1,500/month
For our, "Oh crap, we haven't posted/emailed in how long?" friends. Cover your bases and communicate with your audience consistently.
Growth Marketing - $4,000/month
For our, "Let's take this to the next level" crowd. Get amplified content marketing, comprehensive strategies, and data analysis.
Fractional CMO - $6,000/month
For the folks who want it all. Get growth marketing + custom photography/videography, podcasting, SEO/SEM tactics, and strategic ad spending.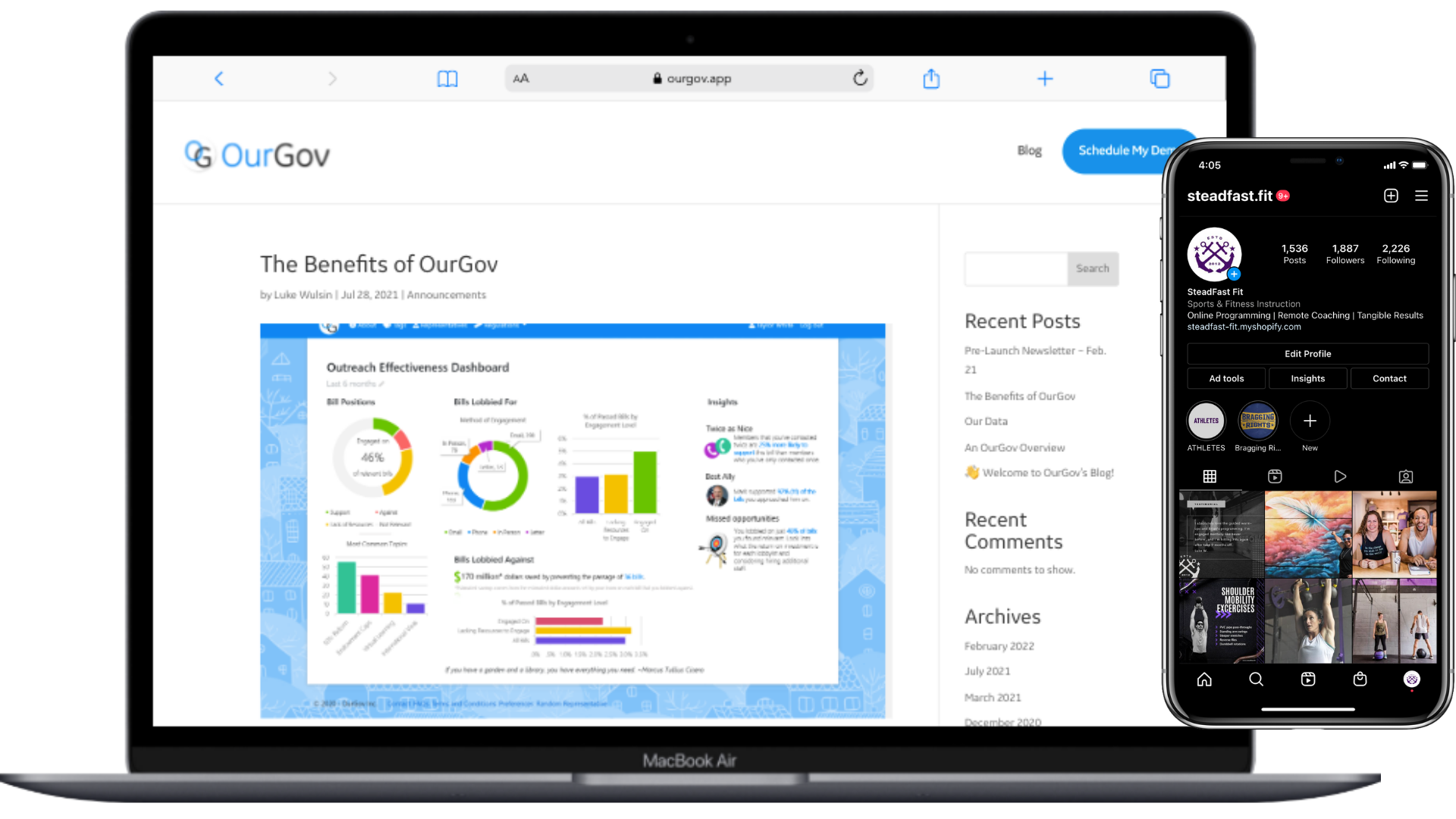 One-Time Packages
Everything you need to super-charge your brand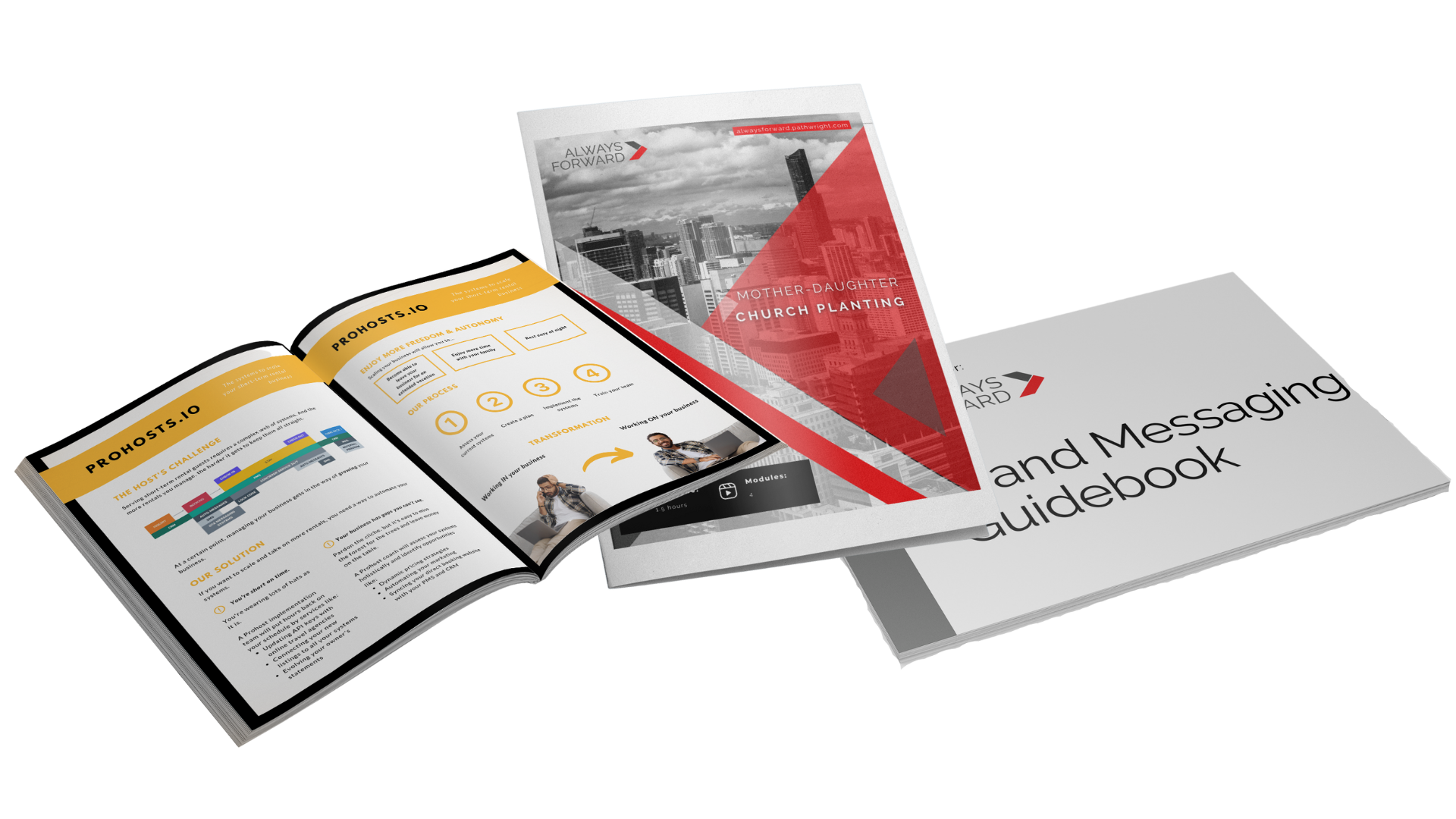 Brand Identity Kit - $3,500
Logo kit + customer profiles + brand messaging guidebook
Marketing Setup - $9,000
Brand identity kit + website + marketing plan
Full Sales Funnel - Pricing Upon Request
Marketing setup package + lead generator for website + email sequence + sales letter/brochure + any other strategic collateral
How? We're glad you asked.
1. Let's Chat!
Schedule a discovery session at a time that works for you. We'll chat for about 30 minutes and get clear on your needs.
2. Create Your Marketing
We'll start by clarifying your message. Then we'll choose the most strategic methods. And finally, we'll create the materials.
3. Grow Your Brand
Expand your audience. Reach more people. Build your business.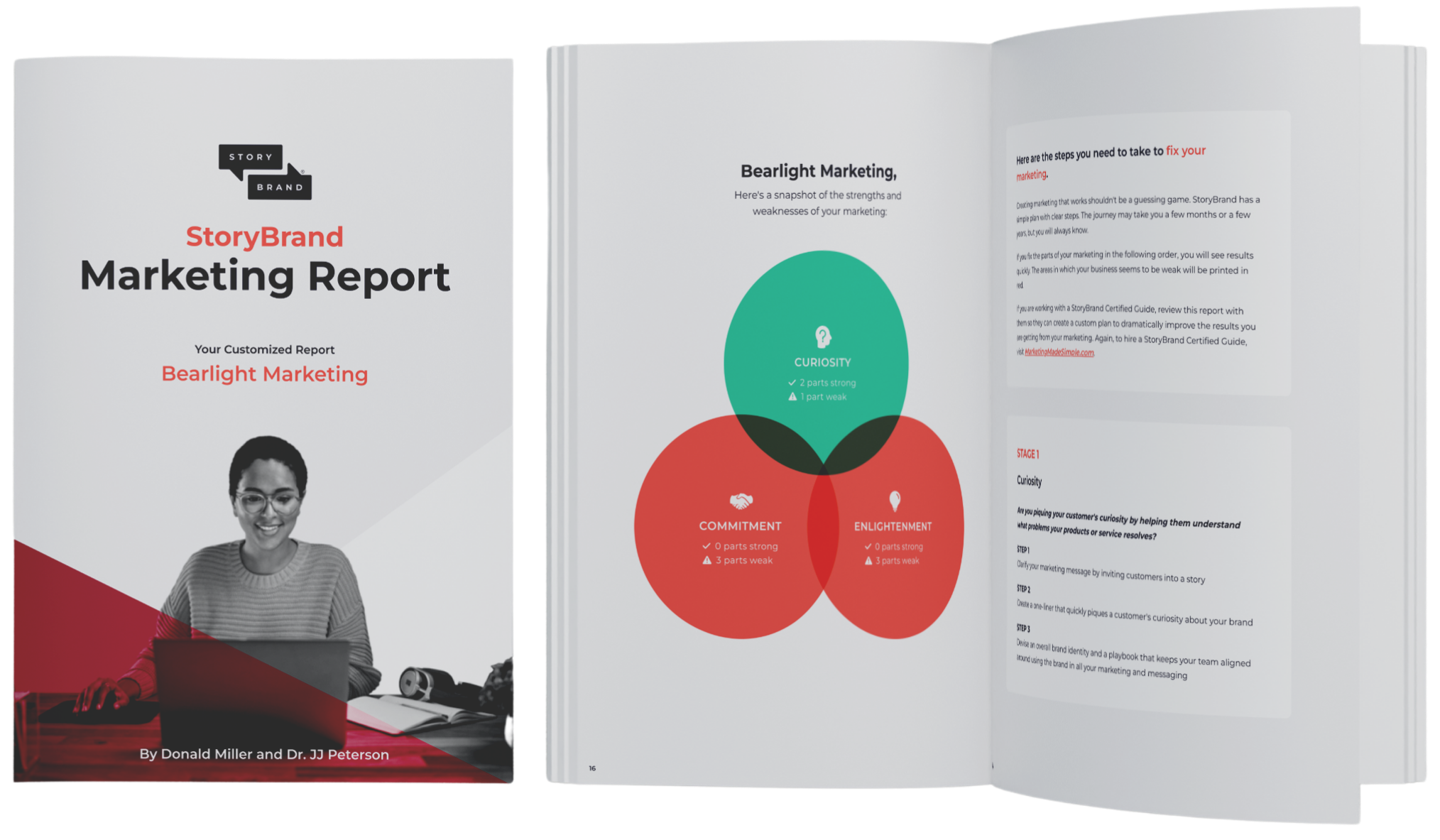 We've all got blind spots in our marketing. Discover yours.
Then get a custom-tailored plan to solve them.
Take the FREE StoryBrand marketing assessment. Then jump on a call to process through the results.
Just click the link below to get started.